Top 5 Small Kitchen Paint Colors for 2018 (with photos)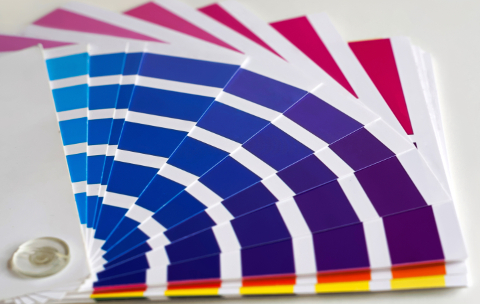 From painting your kitchen cabinets to selecting new kitchen wall paint, 2018 may be your time to look into different kitchen remodeling and design ideas to spruce up that drab old kitchen. Instead of choosing something boring like painting your kitchen cabinets white, take a look at some of the other paint colors that will be in style this year.
1. Color of the Year
It would be an injustice to the design world if the first color on the list was not the color of the year, so first up is Ultra Violet. This was announced as the top color of 2018 by Pantone. There are a few kitchen ideas you may be able to put together for this one, such as using it for an accent or pairing it with blush pinks or warm metallics, so start looking into kitchen cabinets and countertop combinations that will incorporate this color well.
2. Shades of Grey
Next up on the list is varying shades of grays for your cabinets. This can give you some neutral wall color ideas such as white or a lighter gray, and it will help ensure that the color will remain in style for a while instead of fading out of the limelight within a couple years. Grays and other neutral colors can be some of the best colors for the kitchen because they keep it relatively simple.
3. Greens
The third on our list for best paint for kitchen cabinets is dark or olive green. This is a slightly neutral color that goes great with a lot of the other colors like white or grey. Green can be great for kitchen cupboard paint or for accents on other colors.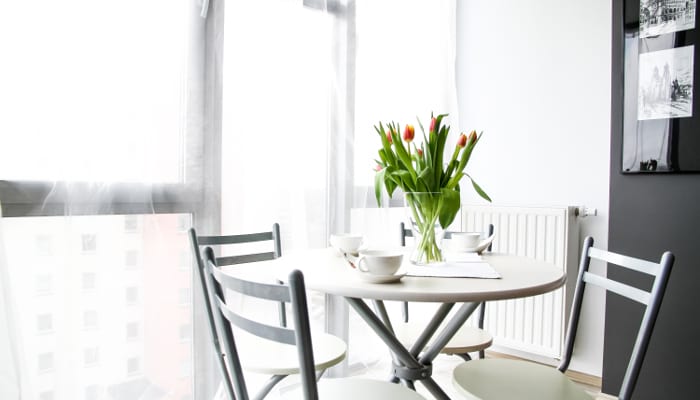 4. Colors of Nature
The fourth trend to note is natural colors such as muted blues, tans, and yellows. These colors work great with wood cabinets due to the enhancement of the natural feel of the colors and materials. This will be easier on the eyes and create a more calming feel than if you choose loud, bright colors.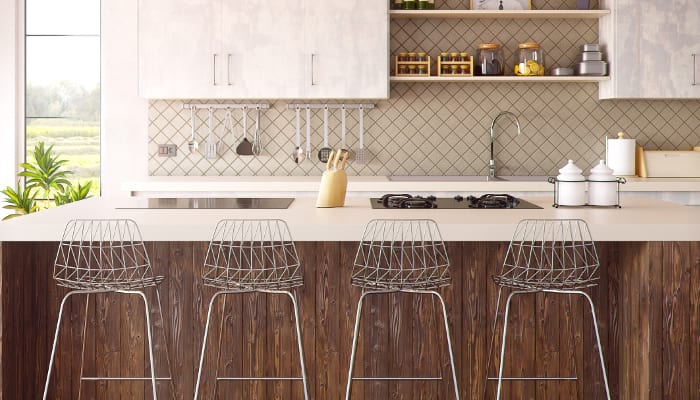 5. Blue and Gold
Lastly, try including a gold or navy blue into your design. This works great if you already have gray or beige in your kitchen and don't plan to change that up. Make sure that the golds and blues are slightly muted so that they do not stand out too much in contrast against the rest of the kitchen.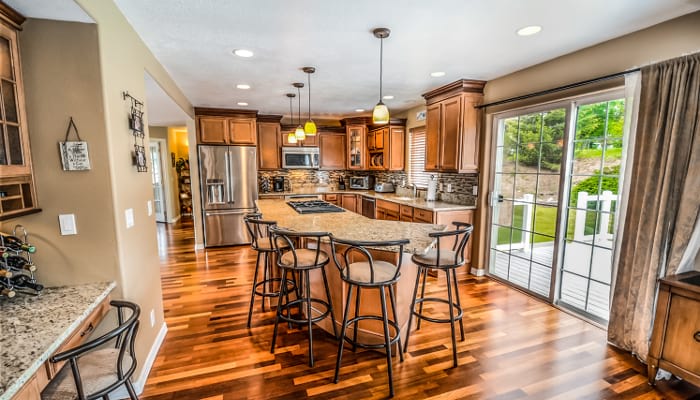 Tying it all Together
Choosing to embark on small kitchen makeovers can seem like a daunting task, especially if it is one that you have never had to do before. There are many small kitchen design ideas, like a new paint job that can be found from a variety of reputable sources, such as an interior designer as well as magazines and online. Ultimately, you want to make sure that it is something that you will like once you see it instead of just in theory, so make sure that you are looking at examples of the finished product before you begin. Many sources of information have various kitchen remodeling pictures to show what concept they are talking about and help the homeowner decide what they want to do with their kitchen. Be sure to put adequate thought into your paint project and kitchen remodeling ideas before you get in over your head. In case you need help with your painting job, feel free to contact us.