06/12/2016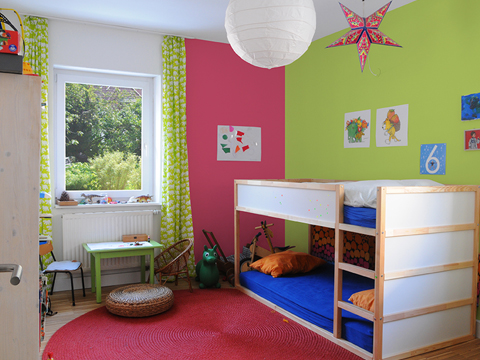 When painting the interior of our homes, we tend to carefully search for a sophisticated color scheme that reflects our personalities. Painting a kid's room is completely different, though. The process itself is more exciting, and the end result should be an energetic, lively and inspiring room for your little one.
Get creative and have fun
The most inspiring thing about children is that they are limited by their own imagination only - they create without thinking about what goes best with what. And you too might just have to throw your rulebook out the window and get playful when ...