How Often Should You Repaint the Exterior of Your Home?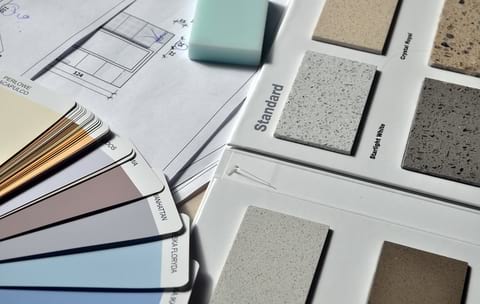 Getting the perfect look for your home isn't always easy. After investing in a quality exterior paint, it's hard to imagine repainting in just a few years. While a high-quality paint can last a long time, those wanting a lot of curb appeal are going to have to repaint every five years on average. Here are just a few reasons why you would need to repaint your exterior.
Home Design Trends Change
It's no secret that the things that were popular a decade ago aren't trending today. The same thing is true for exterior design. Paint colors and styles go out of fashion, even if you've chosen to create a neutral look. If you want the outside of your home to always be on par with the rest of the neighborhood, you will need to be prepared to update your paint colors on a regular basis.
Follow Through with Color Schemes
Sometimes, people are inspired to create an overall theme or color scheme for their home. They may have a few painting ideas for the home, coordinating each room to match an overlying theme. The exterior is what sets the stage for this theme, creating a first impression. Applying a fresh coat of paint to the exterior every five years helps keep the color vibrant.
Cover Up Damage with a Fresh Coat of Paint
While some people paint their homes due to design trend changes, others do so out of necessity. If you are noticing a lot of discoloration in a particular area of the home or see part of the paint peeling, it is likely time for a fresh coat. This doesn't just make the home look better, it helps protect wood, metal, and other key components from some forms of damage. When you start to ignore your exterior paint, you are making the home vulnerable to rust, mold, mildew, chipping and other forms of damage.
Quick Exterior House Painting Tips
If you want to take a break from traditional exterior home design ideas, try experimenting with unique paint colors. After checking local and HOA regulations for approved colors, select something you don't see everyday. Use a bright teal, pink, or yellow on some of the details of your home. While these bright exterior house paint colors don't have to be the center of attention, they can add a lot of personality to your home.
Keep in mind that creating your dream exterior design can be very time consuming. Researching new exterior design trends and fast application methods can eat us a lot of time. Instead of struggling to repaint the house every five years, contact an experienced painting professional. This can not only help you make sure you are getting a quality finished product, but helps keep your project on budget.
Repainting Your Home the Easy Way
Repainting a home can be a fun, exciting experience. In just a few hours of work, you can completely transform the look of your home. Whether you are wanting to upgrade the color scheme of your home a little bit or you just need to add a new top coat, we are here to help. Contact us today to learn how we can help make your paint job a little easier.