House​ ​Painting​ ​Tips​ ​from​ ​Professional​ ​Painters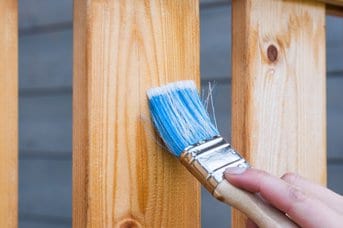 The average person doesn't understand that home renovation projects like drywall repair, power washing, replacing the epoxy coating on flooring, wall paper removal or installation, or the addition of faux and decorative finishes require the trained, qualified hand of a specialist. When you have a new idea of your home, finding licensed, skilled professional painters is the best option before embarking on a home improvement project, but if you are can't seem to find an experienced authority on painting, here are some helpful house painting tips from licensed painters:
Spend Time Considering all the Styling Elements to your Project
Before they begin a home painting project, many amateur painters don't contemplate the other aesthetics in the home that need to be regarded before making a big change like the color of the walls. Renovators will want to spend time finding the perfect custom paint color to match the existing wood stains, exterior walls, cabinetry, or furniture that is already located in the room or rooms up for remodeling. It is important to sample different colors and styles to ensure that the wall color compliments the other interior design elements of the room. This will save lots of time and effort further down the road.
Only Use the Highest Quality Paints
Some do-it-yourselfers think that purchasing the less expensive brand of paint will save them money. In fact, just the opposite is true. The name brand, high quality paints will offer consistent results. The bargain brands may seem like a deal, but inevitably, more coats are needed and this wastes not only time but money too.
Don't Be Afraid to Get Creative
The most competent, skilled house painters know that mixing things up can add serious style to your home. The pros advise looking to the parts of your life that inspire you for ideas. One suggestion is to experiment with different wall colors, designs, and even textures. Experts propose taking time to learn about the various application techniques whether they are hand-applied and sprayed paint finishes, learning about the application process and experimenting with creative looks can really make your home stand out.
Ensure that You are Setting Aside Enough Time for Your Project
One of the common mistakes of home painting jobs is that the average renovator greatly underestimates the amount of time painting projects take. Career painters recommend allocating a full 8 hours to complete an average sized room in your home. Reserving adequate time will lessen the stress of a home renovation job.
Get Your Painting Job Done by Painting Experts
Home renovations can be a fun way to express your personality and give your home a total make-over. A clean paint job can be an easy and affordable way to breathe new life into a home. The best advice from painting experts is to take the hassle and headache out of your renovation by hiring a highly competent, effective workforce. If you are dying to complete a do-it-yourself project, simply follow the guidelines that are laid out by the professionals.