What are VOCs and what can you do about them?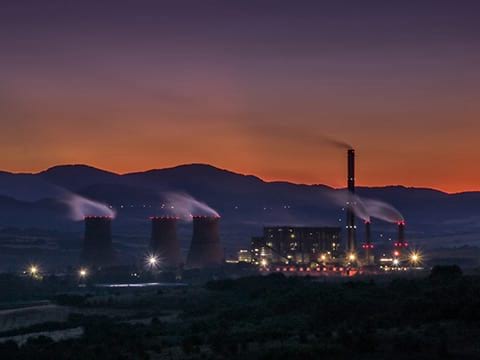 Since most people spend a great part of their lives indoors, the interest and concern in indoor air quality are on the rise. Our team at Pro Painters specializes in interior painting that creates spaces that are not only beautiful but safe to breathe in by using paint that is low or zero VOC.
If this is the hundredth and first time you're hearing the term "VOCs" but aren't quite sure what it means, this article should provide the knowledge you need to grasp the concept.
So what are VOCs?
VOCs is an abbreviation for Volatile Organic Compounds. VOCs, in general, are organic compounds that contain carbon molecules and vaporize easily, meaning they have a quality of turning to gas at room temperature. They come from both natural and synthetic sources, and they can have harmful effects on your health, depending on the chemical makeup of the VOCs you inhale, the intensity of exposure, and how well your indoor space is ventilated.
Are all VOCs harmful?
The number of sources that emit VOCs is infinite - from paint, wallpapers, caulks, cleaning agents, carpets to blossoming trees, flowers, new cars, clothes and air fresheners… VOCs are everywhere, and the good news is that not all of them are bad for your health. But while the scent of an elegant rose or a freshly cut lemon aren't harmful at all, the compounds released from paint, stains, wall coverings, adhesives, fuel, vinyl floors, various synthetic fabrics and materials in your home or office can pollute the air and cause headaches, difficulty concentrating, allergies, nausea, dizziness and aggravated asthma.
How can you protect your home from harmful VOCs?
Identify the sources. If you have a good sense of smell, check for objects that give out a smell and identify them. If you prefer, call an air quality testing company and get a professional test done in your home.
Use VOC-free products in your home. Opt for natural air fresheners, and cleaning solutions, select natural cosmetics, choose naturally scented candles. And when painting or renovating your home, ask your contractor to use zero or low VOC products and materials.
Use more natural materials in your home. Substitute plastic shower curtains with organic ones, buy bed linens made from natural rather than synthetic fabrics, use glass instead of plastic in your kitchen, and when purchasing new furniture, select ones that are made from natural materials.
Ventilate frequently. While offices usually have rather superior ventilation systems, maintaining an efficient airflow in your home can be a bit harder, but it isn't impossible. Change the filters in your HVAC system regularly and open your windows frequently to let fresh air in. And don't forget to clean the dust in your home and vacuum the carpets often.
Consider getting an air purifier. If someone in your home is suffering from asthma or allergies, buying an air purifier could be an investment, that makes their life much easier. This option should be explored only after the above-mentioned steps have been taken to eliminate as much of the VOCs from the indoor environment as possible.
Want your home in Chicago painted with zero VOC paint?
At Pro Painters, we care about your health and the environment, which is why we use low or zero VOC products whenever we paint indoors, primarily focusing on your safety while you are at home or at work in Chicago. If the time to renovate your home has come, or you think that the walls in your home have previously been painted with products that emit VOCs into your indoor air, contact us for a free estimate. We will do everything we can to make your space not only beautiful but safe, too.