Exterior Painting: 7 Tips to Help you Select the Right Colors for Exterior Painting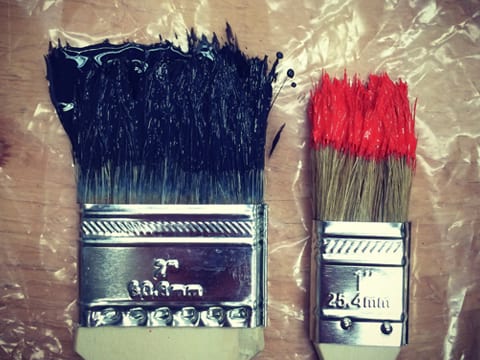 The exterior of your home makes the first impression, a statement and, when maintained correctly, can enhance curb appeal and even improve resale value. A creative color choice and a fresh coat of paint can help you make that great first impression and wow anyone who passes by. Besides, when your house doesn't need any structural improvements, exterior painting is the most cost-efficient way to revamp its appearance. If you're thinking about refreshing the exterior of your home, one of the most important things you need to know is how to choose the right colors - they can work miracles for a house.
How to choose the right colors for painting the exterior of your home
Painting the exterior often seems like a daunting task - not because it's difficult to paint a house but because the color and paint selection is so broad, many homeowners get lost in the process. Luckily, you have us to come to your aid, so here are our tips for selecting the right paint colors for the exterior of your home.
1. Take a look at the permanent elements
Consider the elements that can't change color - the roofing, patio, brick or stone foundation, or other accents - and use them as inspiration. When you look closely at these structural elements, you will notice interesting details, such as flecks of an interesting shade, that you can use to create a beautiful, wholesome color scheme.
2. Enhance the architectural details with a contrasting or accent color
Columns, trim, doors, windows, foundations, angles, shapes, and other features can add character to the house when cleverly painted. For example, outlining windows with a contrasting color, or repainting the columns with a shade of paint that accents them, can change what your house looks like. Don't be afraid to experiment and get a little creative - accenting the interesting feature of your house can result in a fabulous look. And even if it doesn't look the way you expected it to, you can always repaint the area with a different shade.
3. Consider the nature
Consider any landscaping elements as sources for inspiration - trees that change color over the seasons, flowers and their bloom colors. If your house is in an area that's surrounded by lots of trees, the shades cast by them will make your color scheme look a little darker. Also, keep in mind that intense sunlight adds to paint fading more quickly, so if your house is located in a particularly sunlit area, you might want to avoid particularly bright colors.
4. Experiment with online tools
Behr has an excellent online color selection tool where you can see how different colors look in various rooms, on various exteriors, and you even upload a picture of your house to see how a certain color scheme would look on your house and get creative with it.
5. Consider higher quality paint
If you can afford it, investing in high-quality paint is the best way to create a long-lasting, high-quality look. More expensive paint tend to cover the surface better, are more stain-resistant and stand up to weather better in comparison to their cheaper competitors. More expensive paint usually contains fewer solvents and has more pigment, which means that it leaves a thicker, more solid paint film than lower-quality paint.
6. Select a few shades and try them out
Once you have a few shades you really like, get color samples of them and take a look at them outdoors, next to your house, at various times during the day - morning, afternoon, evening. After you make up your mind on a few shades, consider buying small quantities of paint and painting it on areas where trim and any other accents can be viewed together to get the fuller effect. Also, paint both the northern and southern walls as lighting can have a dramatic effect on the color.
7. When in doubt, consult with professional painters
Hopefully, these tips will help you when selecting the right colors for your exterior makeover. However, if you still feel unsure or find yourself overwhelmed with the broad selection of different types of paint and even larger color possibilities, exterior painters from ProPainters Chicago are always ready to help you out. We know color and can help you make the right decision - simply give us a call at (847) 232-6160 and we'll share our knowledge!