Make your property look its finest
Real estate painting in Chicago
We create spaces that feel like home
Forget about losing money on vacant properties. Pro Painters offer high quality real estate painting services that get your property ready for the next tenant quickly, efficiently and without any headaches. Our real estate painting services are designed to make your property in Chicago look its finest - from drywall repair and wall covering removal, to custom paint color matching and decorative finishing, we create spaces that feel like home.
Our painting process is simplified to remove any worry from your part. You simply schedule an appointment with us, tell us when you need the property painted and we give you an estimate. And while you focus on your day to day tasks, we get your property ready for the market.
Apartment building painting
The way your apartment building looks can instantly repel or entice potential tenants. And that is true not only for the exterior - the hallways should be clean and looking fresh too. If you think that your property in Chicago could use some improvement, apartment building painting is the most cost-efficient option.
From exteriors to hallways and interiors, our crew is ready to take on any challenge you can present to us. We power wash buildings to strip them away of dust and dirt buildup, color them with high quality paint for a long lasting look, and refresh their interiors so that your tenants would be proud to come home. And all of this happens without any worry on your part - your job is done when we agree on the price and timeline of your apartment building painting. We take care of everything else.
Townhouse painting
If you are a member of a homeowners' association, you know that townhouses are meant to be charming and neat. And since you are in charge of keeping this true, you don't want to see faded or chipped paint on any of the buildings you're maintaining. We understand the challenges you face every day and we're here to make your life easier.
Our townhouse painting services are designed to remove any worry about painting from your life. You simply meet with us, we talk about your project and you tell us what you need, and we make sure your demands are met and your expectations exceeded. We also meet the deadlines you set for us, and clean up after ourselves so that you wouldn't have to. All that you find after we're done is townhomes painted beautiful.
Condo painting
When your tenants move out, you don't want to lose money on vacant property, so you look for new tenants as soon as possible. Sometimes, however, the space needs a little fixing up before it can be rented out again. This is where we we step in and help you refresh the property with our condo painting services.
We fix cracks, take care of holes in drywall, white-wash walls and apply a fresh coat of paint, and we do it on short notice. Just let us know when you need our help, and we'll make your property available for the next tenant right away.
Contact real estate painters
When your property needs refreshing, we're the real estate painters you can trust to do it efficiently, quickly and to the highest of standards. We believe in understanding your needs before and effective planning before we dip our paint rollers in paint, and once we do, we work hard to make sure you are happy with the end result. We are pros at meeting deadlines, adjusting to your schedule, and we have the experience that makes your real estate painting project worth the investment.
So, if it's time to refresh your real estate, schedule an appointment for a free estimate with us, and let's get painting.
Condo interior painting, done specifically to enhance the furniture and decorations.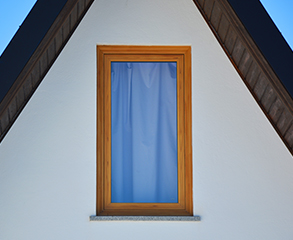 Townhouse exterior painting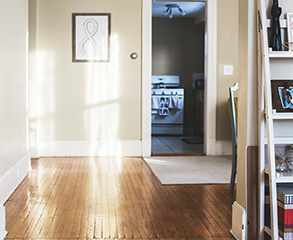 Condo interior painting project in Des Plaines.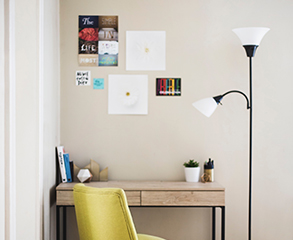 A cozy home office in a condo in Wheaton.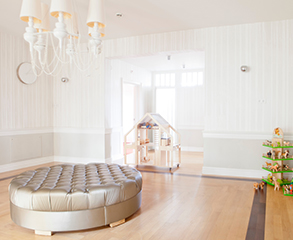 White interior painting in a an apartment in Chicago.