Extend your brand to your facility
Industrial painting in Chicago
Provide your employees a clean, safe and beautiful working environment
Keeping an industrial facility efficient is no easy work. You are busy coordinating schedules, assigning tasks, training and motivating your employees, ensuring efficiency, quality and safety, and on top of all that you need someone to repaint your building. And painting means inconveniences, which is why you're looking for painters who can accommodate your needs and adjust to your schedule.
At Pro Painters, we like to keep it simple which is why our industrial painting services are just what you need to refresh your building in Chicago. We value quality and efficiency just like you do, and have enough experience to adjust to your schedule and meet the deadlines that you set. We are also fully insured, protect your inventory while we work, and keep the worksite clean.
Factory painting
The way a factory looks can say a lot about how operation is conducted inside of it, so don't let an outdated building create the wrong first impression. Our factory painting services help transform exterior for a fresh, up-to-date look, and create a clean and safe interior to help you and your employees feel more pleasant at work.
We work with the latest technologies and can not only paint your whole factory, but also applied specialty finishes, such as flame retardant, to increase safety in the workplace. We adjust to your schedule to create as little inconvenience to production as possible, and always protect your equipment. So when you need flexible and versatile painting contractors, you can count on us to deliver quality and meet the deadlines you set.
Warehouse painting
Warehouse painting is a short-term inconvenience, but a long-term improvement to your employees. A freshly painted, bright space represents your brand better, shows your staff that you care about them, and can even boost their performance when you choose the right colors. Pro Painters make warehouse painting quick, easy, and well-worth the investment.
If the warehouse you manage is looking somewhat dull and shows the signs of wear and tear, our professional painting crew can help you refresh the space. We work with high quality materials that don't fade too quickly and help you choose the colors that would improve the way your space looks. We are also adept in adjusting to schedules and meeting deadlines, and we will work tirelessly to achieve the goals that you set for us.
Contact us for industrial building painting
When you're in need of industrial building painting, we're the professionals who can do it right the first time. We understand you want your premises painted as soon as possible, so that is exactly what we do. We also protect your inventory while we paint, apply specialty coatings when they're necessary, and work efficiently to the highest of standards on every project.
Getting an estimate from us is easy - all you need to do is schedule an appointment with us using our online form. Set the date, time and location that's convenient for you, and we'll come over to see what you need us to paint, listen to your needs, develop a plan and timeline of completion, and then give you our estimate. And then we take it from there - you can go back to your day-to-day tasks without a worry, because your industrial building is in professional hands.
Call our office at (847) 232-6160 for more information, or simply schedule your appointment online.
When your customers go out to have dinner or spend a night away from home, they want to feel welcome, well taken care of and relaxed. Make sure you are a good host to them and make them feel special and appreciated when they choose your services by welcoming them into a fresh and comfortable environment.
Our team of professional painters specializes in creating inviting spaces that make customers want to stay by delivering high quality services and consistency in each and every of our projects. We believe that effective planning and fast communication are key in ensuring that your hotel and restaurant painting services are done right, which is why you can count on us to listen to your needs, understand what your business stands for and stick to the timetables we develop together with you. We are also very accommodating of your needs and understand that painting is an inconvenience to your business, and we work fast but to the highest of standards when refreshing your property in Chicago.
Sounds like something you have been looking for? Schedule an on-site consultation with us and let's work together to make your hotel or restaurant look even better!
Hotel painters
Renovating your hotel regularly is one of the best ways to ensure that clients keep staying at your property. Studies, conducted in the hospitality sector, show that revenue has a tendency to increase after a renovation is completed in a hotel, and it's an important thing to remember when business seems to be slowing down.
A fresh, well-maintained exterior attracts customers, but what keeps them inside is a beautiful and clean interior, so if there is cracking paint, peeling wallpaper or mold on the ceilings, it is definitely time to hire hotel painters and refresh your property. Whether it's a complete exterior and interior makeover or just a simple upgrade to the space, our team of professional painters is ready to make your hotel stand out from the competition.
Restaurant painting
Refreshing the interior and exterior of your restaurant is an important task when it comes to keeping your regular customers and attracting new ones. You may want to maintain the general feeling your business delivers now, or perform a complete makeover and change the way guests see your restaurant. Whichever is true, you need experienced restaurant painting contractors whom you can trust to refresh your property with the utmost care and attention to detail that it deserves.
At Pro Painters, we specialize in creating high quality exteriors that attract customers and appetizing interiors that your guests hate to leave. We achieve this by listening to your needs, understanding your brand and embodying the values your business represents with a high quality finish. Our experience in creating unique and charming spaces is what separates us from the competition, and if you're looking for professional restaurant painting contractors, you can count on us to complete your project to the highest of standards.
Contact professional restaurant and hotel painters
When you want to refresh the premises of your business, we're the commercial painting contractors who can do it efficiently, meticulously, and to the highest standards. We value your time and know that renovations put a temporary stop to the operation, which is why we make it worth your while. We only make promises that we can keep, and develop plans before we give you the estimate to make sure that we have enough time to realize your ideas. This is why you can count on us to stick to the timetables we give you and finish your project on time. We are also very detail-oriented, work with high quality materials and clean our messes as they happen to cause as little inconveniences for you as possible.
So don't let your property misrepresent your brand. Contact professional restaurant and hotel painters and let's make your guests feel compelled to visit again.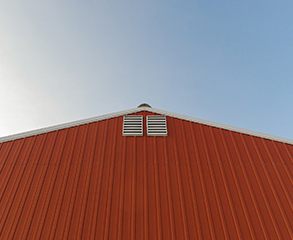 A factory, painted red.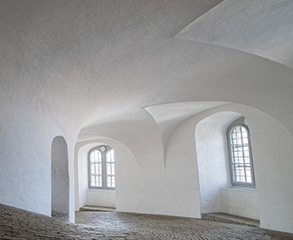 Industrial interior painting project.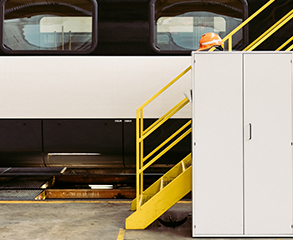 Industrial exterior painting project in progress.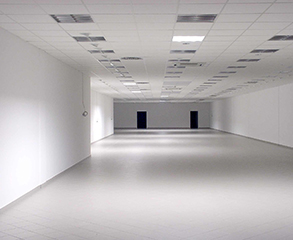 Completed warehouse painting project.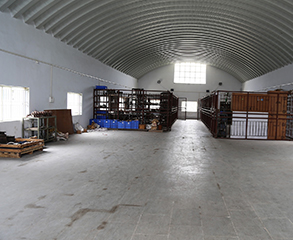 Factory painting near Chicago.